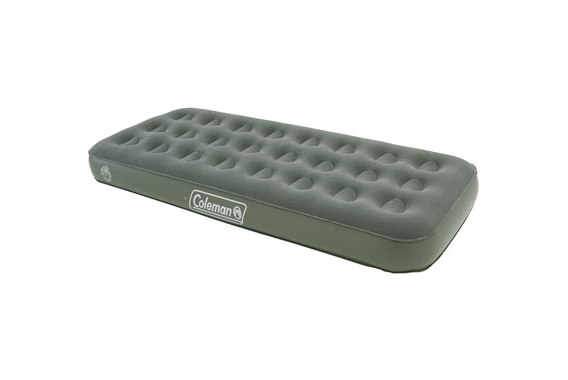 This product is currently not available.
Coleman 'Comfort' beds are comfortable comfortable and hard wearing air mattresses, suitable for family tents, guest beds, travelling beds and lying around in the garden!
They have a cunning Airtight system which allows easy, quick inflation and guarantees airtightness. The 'Double'-Version has 2 chambers which enhances both comfort and a quiet night - when you bounce your partner doesn't! Operational in minutes with the Quick Pump (Single approx. 1 min., double approx. 2 min.).
General
Dimensions L 188 W 82 H 22 cm
Weight 2.300 g
Load 148 kg
24 footbridges
Lying surface 0,6 mm velour
Bottom and sides PVC 0,4 mm smooth