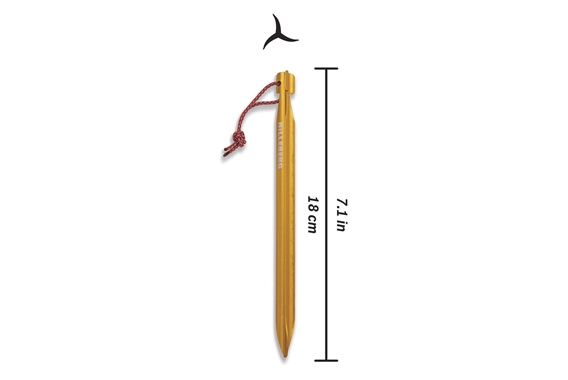 Hillebergs Y-Peg offers an excellent balance of high strength, effectiveness in hard and soft ground, and light weight.
Its "Y" profile gives both plenty of surface area for good hold in soft ground and overall rigidity for hard ground use. Made from hardened aluminum, the Y-Peg can be hammered into the ground if needed, its gold anodized color makes it easy to see, and an attached cord loop provides for easier removal from the ground. • 18 cm/7.1" • 14 g/0.5 oz • Set of 10 •
Sales and shipping only to end customers in the EU, Norway, Switzerland and the Russian Federation.
General
Size (L x W): Length: 18 cm
Material: hardened aluminum
Weight: 14 g each